BERG Orchestra – LISTEN 2x / Clara Iannotta
Monday 3. 4. 2023
19:30
large auditorium
Tickets available via Archa Theatre and GoOut.cz
Contemporary music by the BERG Orchestra. Once is good, twice is better! Another evening in a special and popular format "Listen 2x" that offers deep dive into new music. Discover the rich and colourful musical world of Clara Iannotta, an Italian composer living in Berlin. Clara will be present!
Clara Iannotta – in person and in Czech premieres
Dead Wasps in the Jam-Jar
Intent on Resurrection – Spring or Some Such Things
Jana Kubánková – violin
Orchestr BERG & Peter Vrábel – conductor
With its specialization in contemporary music, BERG Orchestra is one of the most interesting Czech musical bodies. It orders new compositions from Czech, predominantly young composers, and presents new music from around the world in a fresh manner to the Czech public. Often, it combines music with theatre, dance, art, or film. In 2021 it won the prestigious Prix Italia prize for its inventive and playful project Music for Sirens.
Support
Czech Ministry of Culture, City of Prague, Prague 1, OSA Partnership, BENU Pharmacies
This project is carried out with the support of the European Union - Czech Recovery Plan.
Partners

Ministerstvo kultury ČR

Hlavní město Praha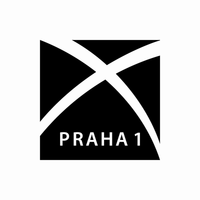 Městská část Praha 1 podporuje celoroční činnost Divadla Archa.

Národní plán obnovy

OSA
NextGenerationEU

BENU