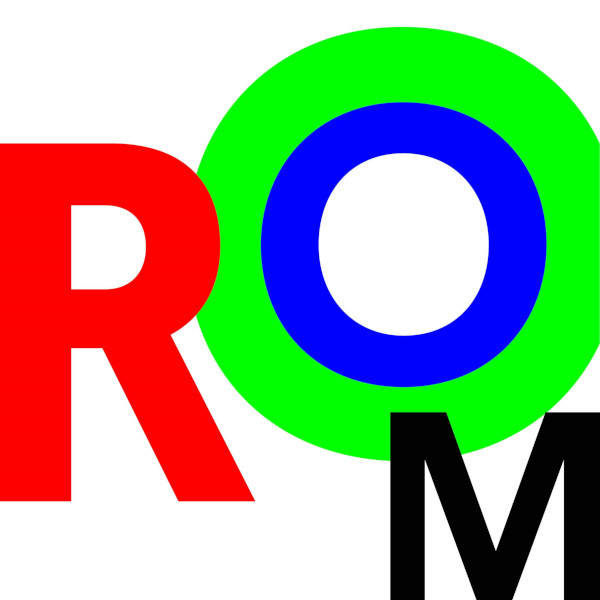 Jana Svobodová, Wen Hui and coll. / Archa Theatre / Living Dance Studio
English–friendly
#Study

AKCENT FESTIVAL

Tickets CZK 290 / students and seniors CZK 150 / #Study CZK 50 / November 16, 2019 free admission as part of the Theatre Nights, reserve your seat by purchasing 0 CZK ticket — Presale: Archa Theatre and GoOut.cz
A meeting of Czech and Chinese stories on one stage. Tales of desire, of cruelty, of joy, of blood, of unhealed traumas, of love and of death are narrated in parallel by various theatrical means. Music, dance, video art and light design are created by Czech and Chinese artists together directly in front of the viewers' eyes in a constantly changing scene. Apparently business with China is more important for ordinary people than human rights. That's what politicians say. What is it like when Czechs and Chinese tell their "ordinary" stories?

Trailer on YouTube
---
---
Vladimír, 73, lives in a small town near Prague. He worked his whole life in a factory as a turner and toolmaker. When he was young he was one of the best rock and roll dancers in Prague. Every Saturday night he was the king of the dance floor, dancing an extravagant "capitalist" dance, until the police would come and escort him out. Saturday after Saturday the same story would be repeated. They could not repress his passion to dance freely.

Wen was born in the 1960s and is a dancer and choreographer. She lives in Beijing. She was trained at the theatre academy to be the prima ballerina of the propaganda ballet company. The time of her youth corresponded with the era of student protests and great hopes, which never came to fruition. Her life had been saved, but she has never forgotten the trauma. In the 90s she founded the first independent dance company in China, the Living Dance Studio.
The Living Dance Studio, Beijing
The Living Dance Studio was founded in 1994 by filmmaker Wu Wenguang and choreographer and dancer Wen Hui as the first independent contemporary company in China. Until recently, they were able to work in the Caochangdi Work Station in Beijing, designed especially for them by artist Ai Weiwei. Their productions, in which dance, text and film are often combined into total works of art, document social and historical events from China's past and present. It gets by without any state subsidies whatsoever. As a rule, the productions cannot be shown publicly. Thus, Wen Hui's work exists in a semi-public grey area of state toleration. The Living Dance Studio is invited regularly to perform in Europe, the USA and other countries.


Reviews
"A magnificent celebration of ordinary lives that flies in the face of all demagogues." Lidové noviny

"Under the joint guidance of Jana Svobodová and Wen Hui and thanks to the creators of the music, video and light design, a fine array of theatrical images with something deep at its core was created; a theatre where the viewer can unravel a mystery and learn with wonder about something unusual and strange." Dresdner Neueste Nachrichten

"An emotion-filled drama that ends with joy, passion, and perhaps the promise of freedom." Taneční aktuality
Credits
Performed by: Wen Hui, Vladimír Tůma, Philipp Schenker, Wen Luyuan, Pan Xiaonan, Jan Burian ml., Li Yuyao, Jaroslav Hrdlička and Pavel Kotlík
Directed by Wen Hui and Jana Svobodová
Music and sound design: Jan Burian ml.
Video art: Jaroslav Hrdlička
Light design: Pavel Kotlík
Assistent director: Valida Babayeva
Dramaturgy: Ondřej Hrab
Dramaturgical assistance: Lonneke van Heugten and Carmen Mehnert
Translations: Ian Yang, Anna Vrbová, Andre Swoboda
Subtitles: Haruna Honcoopová
Production: Jindřich Krippner
Special thanks: Martin C. Putna and Zuzana Li
In Czech and Chinese with Czech and English subtitles.
The performance is a co-production by the Archa Theatre and the Hellerau European Centre for the Arts,Dresden and Théâtre de la Ville Paris within the European project Theatron and with the financial support of the Culture Program.

Premieres in Prague on 22 and 23 January 2017 and in Dresden on 27 and 28 January 2017.

Other dates:
30 January 2017 — Husa na provázku Theatre, Brno, Czech Republic
27 October 2017 — Maribor Theatre Festival, Slovenia
9 November2017 — Husa na provázku Theatre, Brno, Czech Republic
18 November 2017 — Teatro-Cine Torres Vedras, Portugal
20–22 November 2017 — Archa Theatre, Prague, Czech Republic
27–22 October 2018 — Archa Theatre, Prague, Czech Republic
16–23 July 2019 — Festival d'Avignon, Avignon, France
5–9 November 2019 — Festival d'Automne, Paris, France
15–16 November 2019 — Archa Theatre, Prague, Czech Republic
20–21 November 2019 — Théâtre des Louvrais, Scène nationale, Cergy-Pontoise, France
26–27 November 2019 — Festival Next, La Rose des Vents, Villeneuve d'Ascq, France
30 November 2019 — Teatro Municipal, Porto, Portugal


Jana Svobodová, Wen Hui and coll. / Archa Theatre / Living Dance Studio
English–friendly
#Study

AKCENT FESTIVAL

Encounters, stories, discussions and a concert for the 10th anniversary of the Allstar Refjúdží Band
FREE ADMISSION

AKCENT FESTIVAL

Akcent Festival together with the Prague German Language Theatre Festival
Akcent Festival together with the Prague German Language Theatre Festival
happening /
theatre
20:00
#stilllovingtherevolution
English–friendly
#Study

AKCENT FESTIVAL

multimedia /
theatre
20:00
Kadınlar: Daisy Alexander, Millie Done, Çiğdem Erdöl, Varja Hrvatin
#Study

English–friendly
AKCENT FESTIVAL

multimedia /
theatre
20:00
Kadınlar: Daisy Alexander, Millie Done, Çiğdem Erdöl, Varja Hrvatin
#Study

English–friendly
AKCENT FESTIVAL